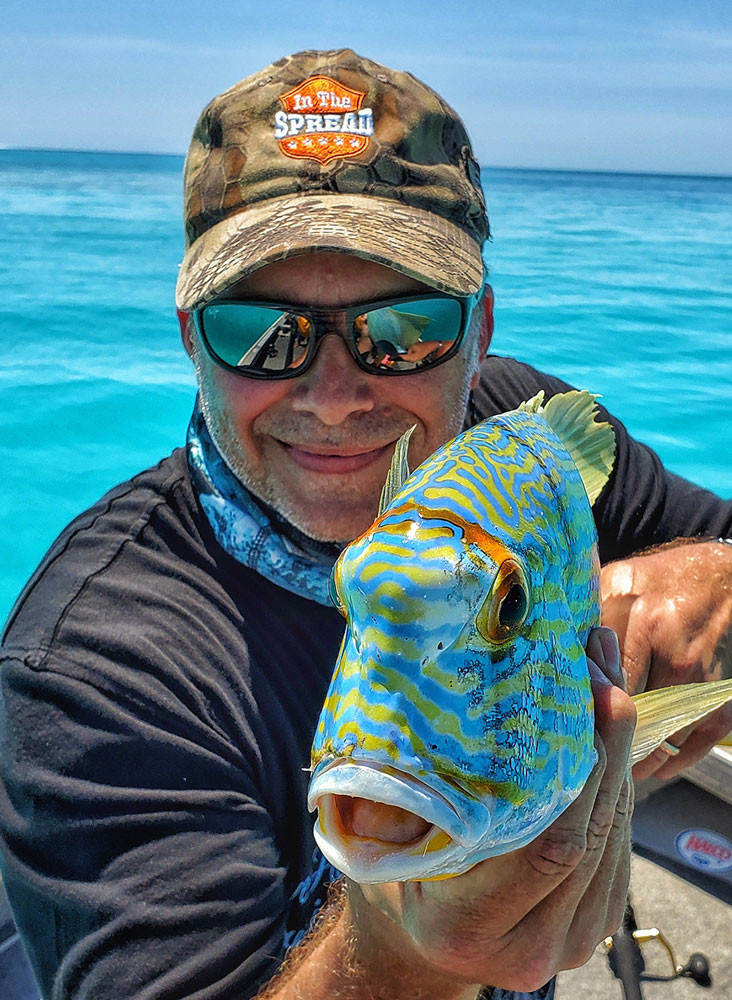 Seth Horne
Seth Horne is a passionate sport fisherman and media professional who has fished across the globe for over 20 years. Through his production companies, he creates fishing films and videos focused on sharing the knowledge of expert anglers worldwide. Horne launched the In The Spread (ITS) video platform to provide comprehensive fishing instruction and revolutionize how anglers improve their skills. ITS features in-depth tutorials, tips, and adventures from some of the world's best fishermen. Horne's mission is to share fishing expertise to help anglers have better experiences on the water.
Videos
Instructor's videos
About Instructor
My name is Seth Horne, and I am an avid sport fisherman with a passion for pursuing apex predators around the world. As an experienced outdoors media professional, I've had the privilege of fishing in the US, Canada, Central America, the Caribbean, Africa, and Australia over my 20-year career.

Through my production companies, I create niche fishing films and videos with the goal of capturing the knowledge of accomplished fishermen worldwide. My mission is to distill their expertise and share it with fellow anglers looking to improve their skills.

With degrees in Economics and Finance, I bring a sharp business sense to my media projects, always focused on delivering maximum value for my audience. My extensive experience distributing fishing content internationally gives me unique insight into serving this niche community.

In The Spread (ITS) represents the pinnacle of my work - the world's premier instructional fishing video platform. ITS provides in-depth, comprehensive fishing knowledge across species and techniques, featuring some of the best fishermen on the planet.

As a disruptive force in fishing media, ITS is revolutionizing how anglers accelerate their learning. The depth and diversity of our video collection is unmatched. ITS offers a complete educational fishing experience through a combination of how-to videos, tutorials, and entertaining fishing adventures.

Our goal is simple - share knowledge and techniques to help fishermen have better experiences on the water. Fishing greatness requires comprehensive instruction, which is what ITS delivers. ITS tears down barriers to top-level fishing knowledge so that beginners and experts alike can improve their skills.

Join me as I explore the world's best fisheries and learn from the masters. Watch, learn, and catch more fish with In The Spread.