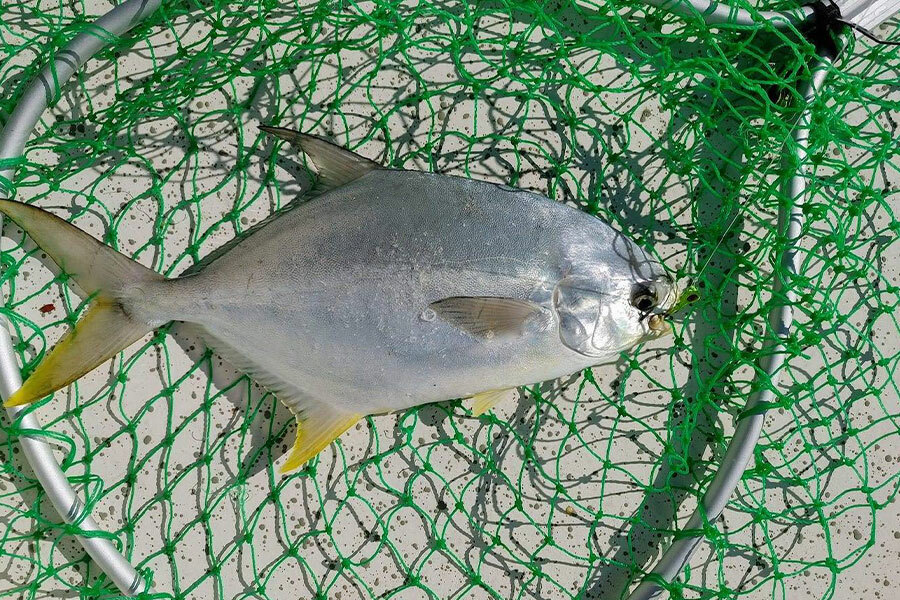 Pompano Fishing with Captain William Toney
Pompano Fishing - find them on Google Earth
Pompano are one of my favorite fish to catch and eat. Their flesh is very firm and mild. It's easy to over season them, I like mine baked with a pat of butter and a couple of sprigs of rosemary.
Now that I've gotten your mouth watering, how and where do you catch them on the Big Bend. A good starting point is on the Spoil Banks in Crystal River. They do like the hard gravelly bottom around the spoil islands near deep water.
Another way to find them is go on Google Earth and study where some of the deep blue finger channels are and round holes near the edge of the Gulf to about 1/2 mile east. A high outgoing tide with swirling water is the best time to catch them. If you are catching spanish mackerel and lady fish you are in the right area.
My favorite bait is a 3" live shrimp with it's tail pinched off threaded onto a 1/8 oz. Chartreuse jig head. Make a long cast and let the bait sink, then give it a slow twitching retrieve. The bite will be a tap, tap bam!
Captain William Toney
Homosassa Inshore Fishing
In The Spread instructor
Captain William Toney
In The Spread, Instructor
User Reviews
There are no reviews yet.